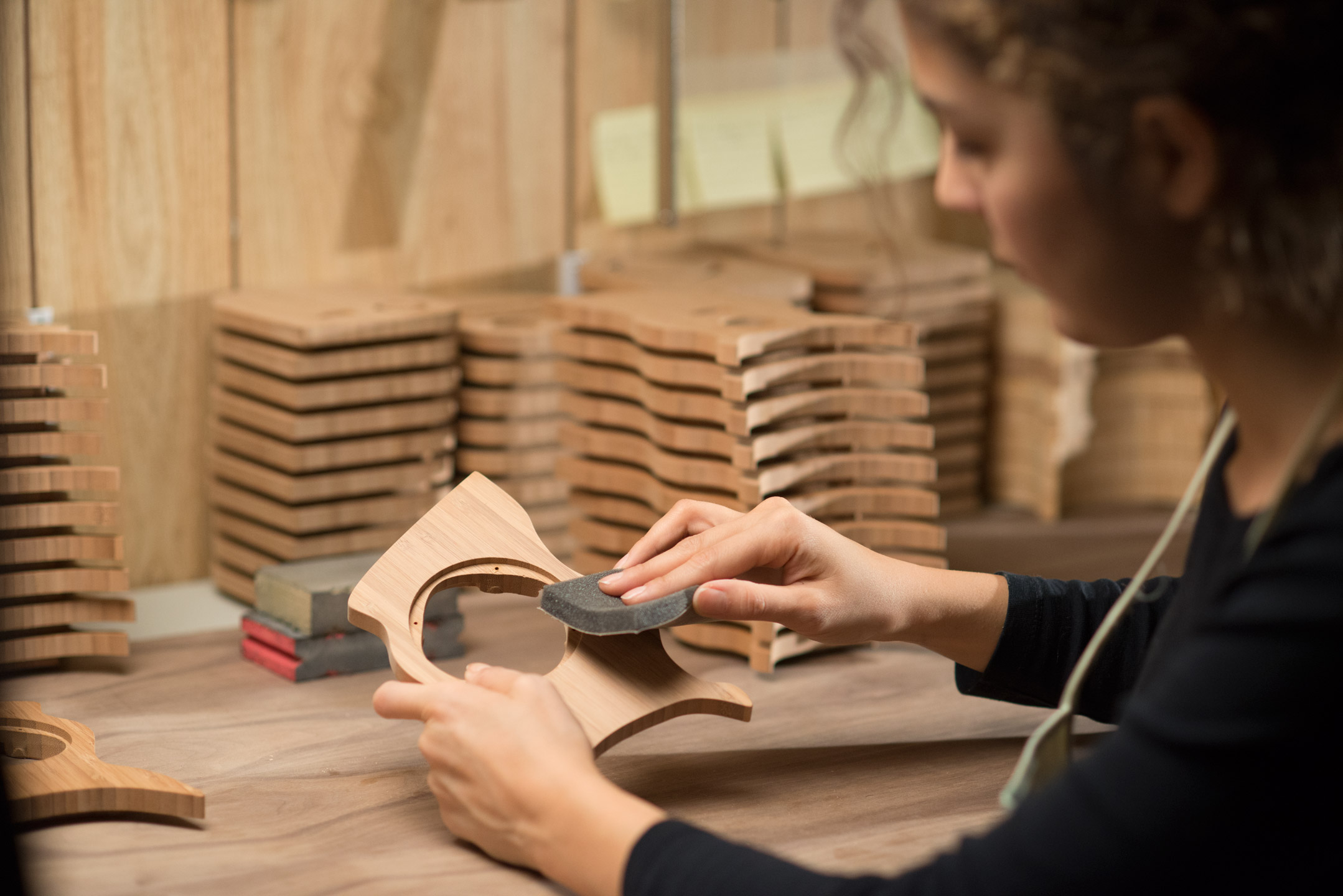 After being cut, bamboo pieces are sanded down to a smooth texture and are cleaned and prepared for the application of finish.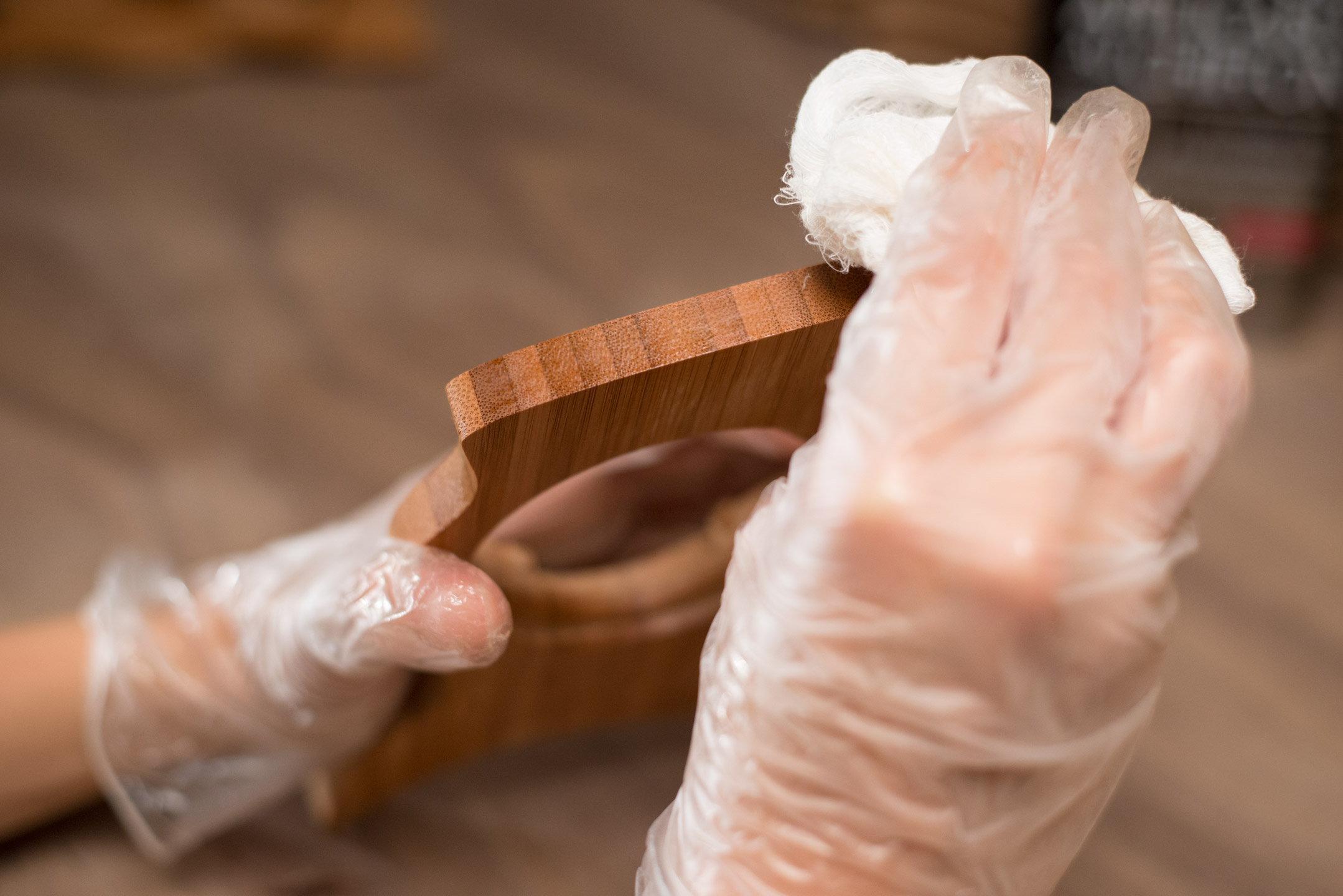 Each bamboo piece receives multiple coats of finish to seal and protect it.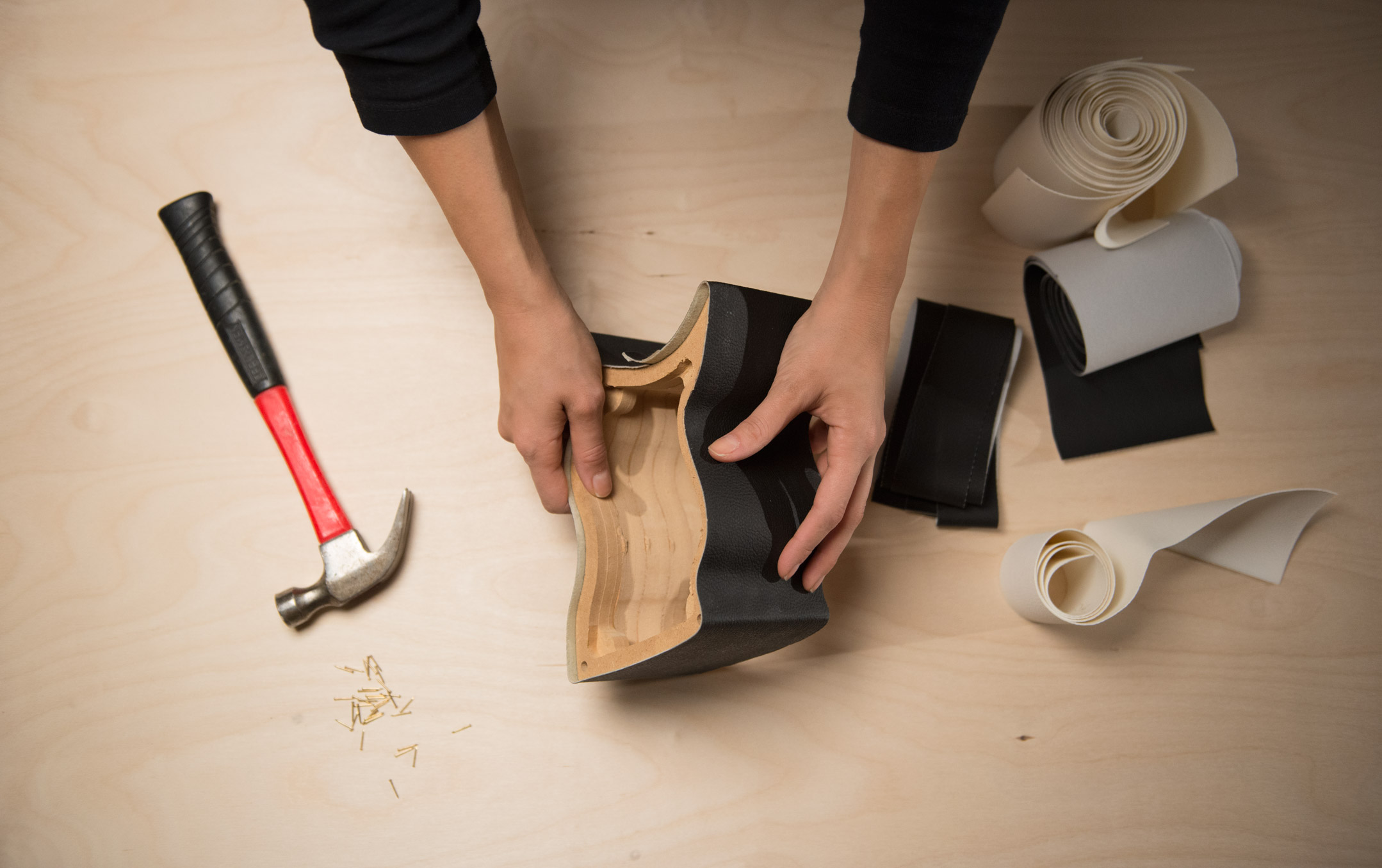 The middle section of the enclosure is wrapped with upholstery grade, beautiful eco-friendly leather alternative . Where the leather ends meet, we use brass nails to secure it in place.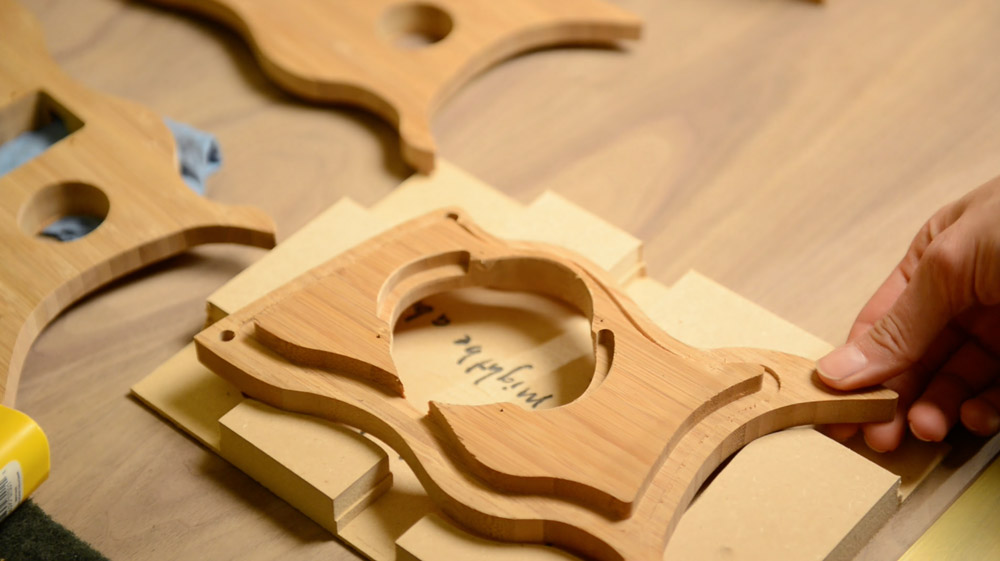 Each bamboo piece is tested for a tight fit, and precise alignment.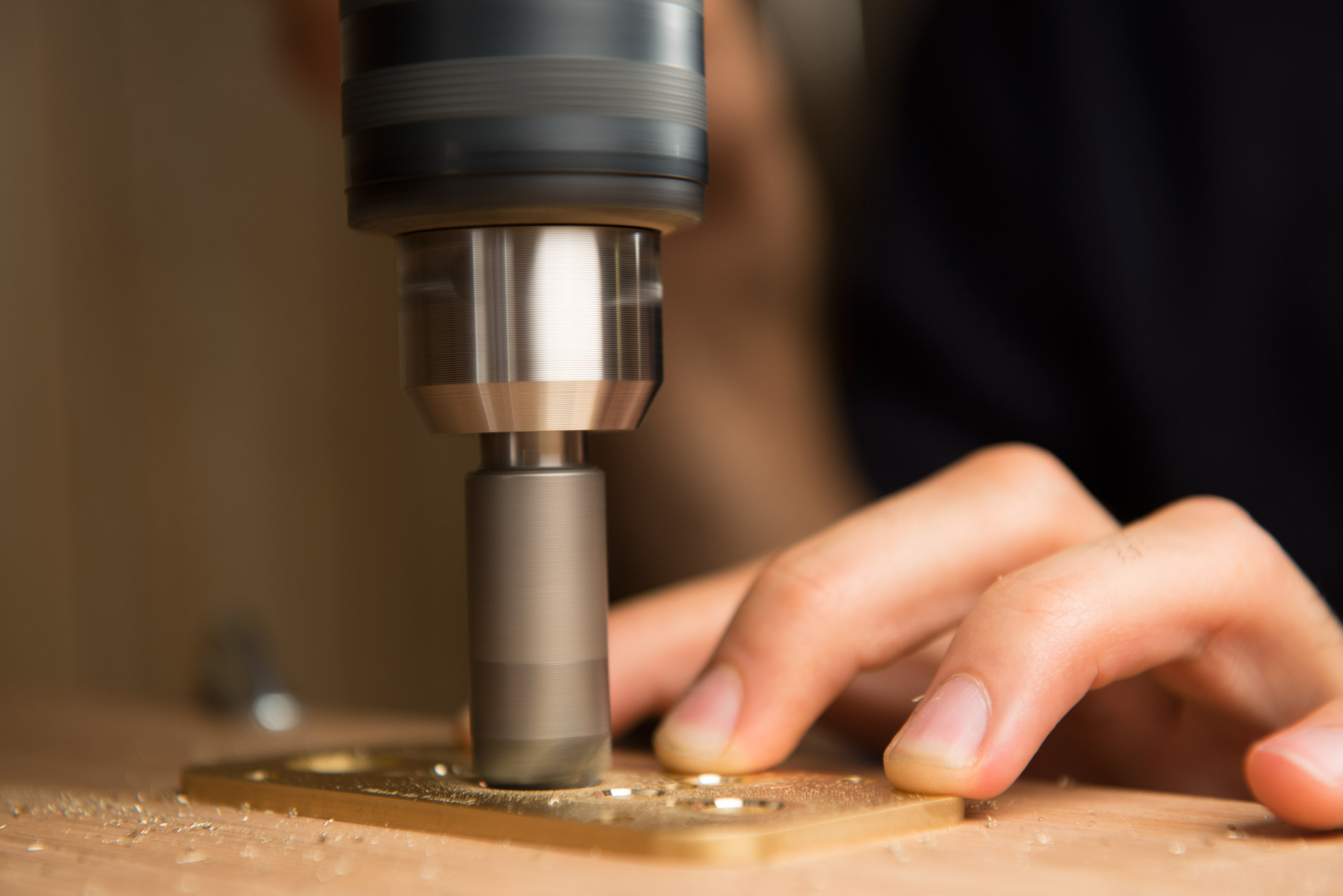 Jack holes on the amplifier plates are chamfered for a beautiful finished look.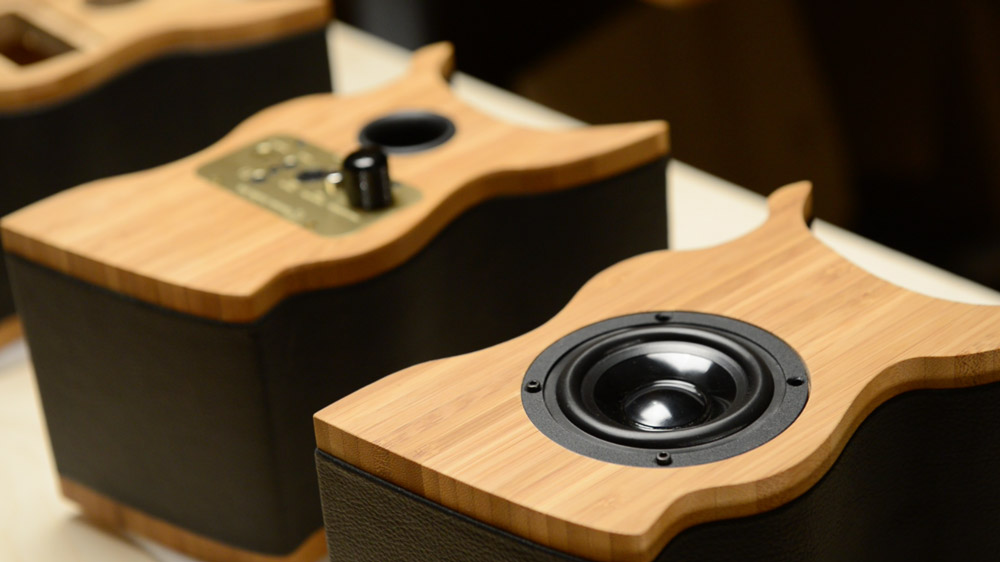 Drivers and amplifier being mounted on their enclosures.